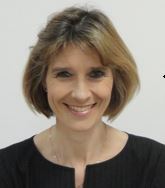 I was born and educated in England and South Africa, obtaining an undergraduate and a postgraduate degree in the biological sciences, before turning specifically to Early Childhood Education. My background in science inquiry means that I am deeply committed to developing a child's natural curiosity. I have a teaching certificate through Michigan State, USA (UK Qualified Teacher status), and my postgraduate studies at the University of Bath led me to do a Masters' study in the use of technology in the Early Years. I am excited about your children 'creating' and becoming digital 'storytellers'; using their technology skills to make their learning become visible in a portfolio format.
I have had considerable teaching experience in international schools in Germany, Namibia and the Bahamas. I joined the ACS International Schools Organisation in 2000, teaching at ACS Egham and ACS Cobham in the UK, before being appointed as Early Childhood Principal at ACS Doha, Qatar in 2012. After leaving Doha in June, 2018, I then visited Thailand briefly to learn more about project-based learning at a unique Reggio-inspired school.
I bring to Ajial Bilingual School a passion for engaging community. I want you, as parents, to understand our philosophy of 'why' we teach as we do, 'how' we teach and 'what' we teach. I am excited about involving you in workshops about the importance of reading, understanding that maths can be fun and experiencing first-hand some 'hands-on' activities that you can encourage your child to do so that they become confident individuals and effective learners.
I am a situational leader. You will see me participating and supporting. I mentor and I coach. I direct and I delegate. I believe in 360 degree feedback. Year on year, parent survey data shows that as a Principal, I am effective in producing a positive learning environment, that the curriculum meets their child's needs and above all that their child is happy in school. My motto is 'through learning inspire all to make a difference'.
I believe it is all about quality of life and finding a happy balance between work and friends and family. I have a supportive husband, Steve, two incredible sons, Adam and Andrew and an amazing twin sister called Rosemary. I am a keen outdoor person, who walks, jogs and swims. I enjoy the Arts, and have an interest in ceramics; my clay pots have their own style and form! You can often find me with my head buried in a book, and I am passionate about children's literature.
'I found Susan's creative vision of leadership, her love of children and deep understanding of how they learn, and her genuine enthusiasm for working with both children and adults in ways that enhance community, utterly compelling.' - Diane Hren, Head of ACS Doha