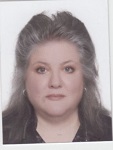 Welcome back to Ajial Middle and High School as we prepare to show off some of our biggest changes. In line with the improvements we planned to help our students find greater success, we have designed a MHS Library that will offer 800 new texts for research, subject reference books, fiction and non-fiction to grades 6 – 12. It is designed to eventually house up to 3,000 books.
Another such change is the move to the ground floor Boys level for MHS Art to facilitate easier transition from classes and this space has been equipped with custom built shelving, storage and stainless steel work surfaces for better project work. There is also a new Elementary Boys' Art room as well. The establishment of a Senior Class uniform design and a logo for the planned sports teams are the beginning of a new sense of pride and identity as Ajial Bilingual School students, destined to follow in the footsteps of our alumni studying medicine, engineering, dentistry, business, air force pilots, including 13 of our first class of High school graduates five years ago!
AJIAL has established six golden principles that all staff members and students should follow at all times. We teach young children best by modeling these principles. All teachers are required to have these rules posted in their classrooms. The Senior Leadership will support all staff in the implementation of these AJIAL principles.
1. Treat yourself and other people respectfully.
2. Take care of the precious gifts God has given you
3. Be a good listener and speak politely.
4. Be honest.
5. Be responsible.
6. Keep your hands and feet to yourself.